GOODWILL
How can Goodwill help struggling students break into the fashion industry?
Presenting Logowild: an upcycled collection made with famous designers to support the next generation of talent.
OUT-OF-HOME
Logowild teases their mysterious line leading up to New York Fashion Week, a high profile event of the exclusive fashion world.
Click through for static images.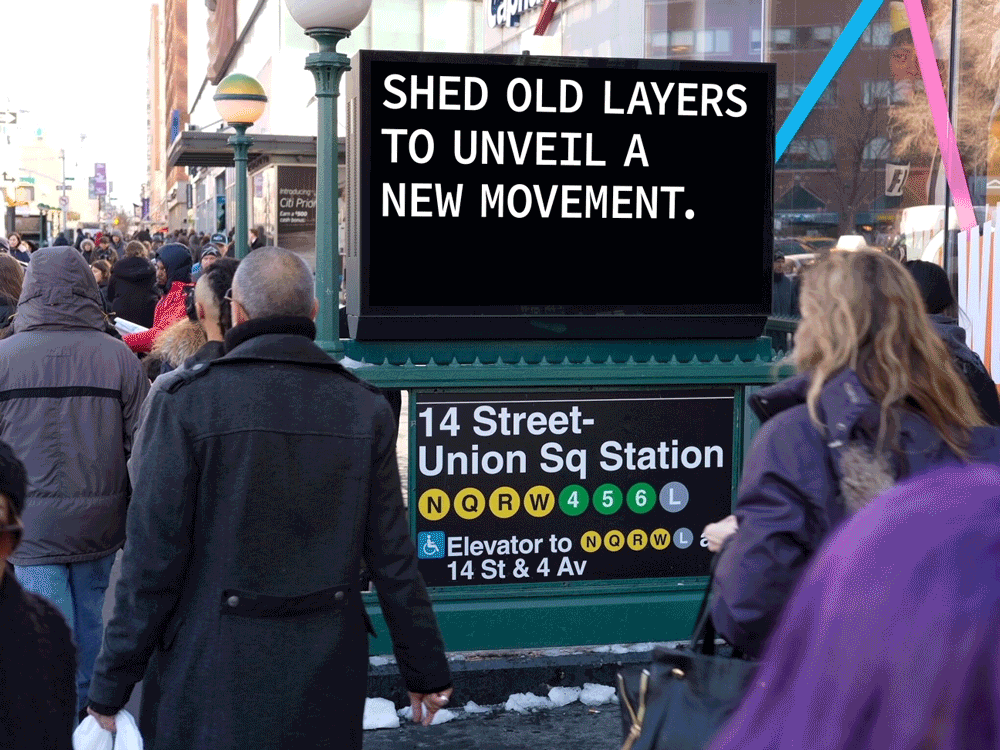 SOCIAL
Hype posts live on collaborating brands' pages and invite followers to tune in for the show and behind-the-scenes content.
INFLUENCER HYPE
Invites to the Logowild show pay tribute to Goodwill via "well-worn" tees, biodegradable plastic bags, and receipts.
INSTA-STORIES
It's showtime. Attendees see the collection unveiled, and viewers online can tune in via a livestream on Instagram.
REVEAL
At the end of the show, Logowild is revealed as Goodwill. A burst of confetti directs the audience to the website.
WEBSITE
Fashionistas and couture collectors alike can bid for each upcycled piece and learn more about the Logowild Scholarship.